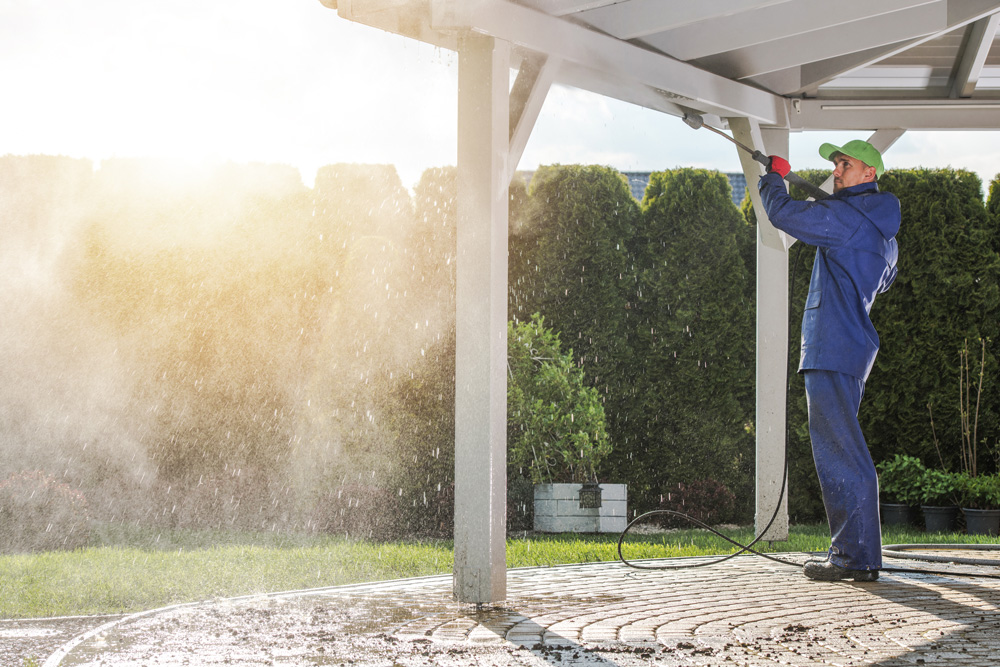 A clean exterior on any home or business presents a welcoming invitation for visitors. Our power washing services break down tough barriers of dirt and grime that have accumulated over time. With our top-grade equipment, we'll effectively eliminate any imperfections without damaging your property.
Our Pressure Washing Services
Are dirt, pollen, and other debris overshadowing the true beauty of your property? Our pressure washing services will leave the exterior of your space looking spotless and new. We utilize power washing and pressure washing to curb the appeal of surfaces around your property including:
Some types of grime cannot be removed without the use of a power washer. Our professionals will ensure your property is being effectively cleaned with water that is at the correct pressure and temperature to get the job done safely and efficiently.
Take pride in the appearance of your property with our professional power washing service. Receive a free quote from our experts today!