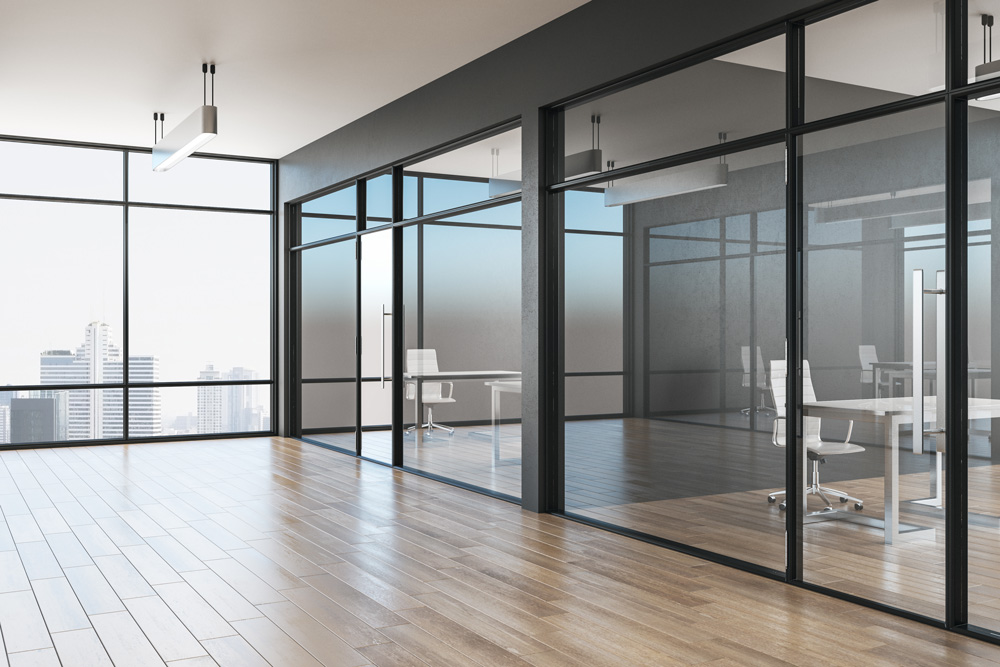 No matter how hard you try, keeping interior glass walls and doors clean can be a challenge. From dust to fingerprints and dirt, glass is the perfect place for imperfections like debris to reside. With our top-grade equipment and effective solutions for interior glass cleaning, we will fight the battle with dirt and grime for you.
Our Methods For Clear Glass
Interior glass can easily add a decorative touch to any commercial space, which is why having these surfaces regularly cleaned is highly beneficial. Our professionals will clean your interior glass walls and doors for you, utilizing a mop and squeegee to effectively remove any imperfections. With the skillful hands of our team, you can rest assured the interior glass in your space will be spotless and streak-free.
Help your business remain aesthetically pleasing with our interior glass wall cleaning. Receive a free quote today!